Physical Education
PE Curriculum Intent
PE aims to equip students with the skills, knowledge, understanding and confidence to maintain a healthy and active lifestyle. They will experience the opportunity to learn and develop new skills before performing them in increasingly competitive situations.
Students will develop their cultural capital through teamwork, leadership, organisation, resilience, and confidence.
Students can further develop by participating in our range of extra-curricular activities offered by the department.
Key Stage 3 Curriculum Content
During PE lessons in Key Stage 3 students develop their skills and knowledge in a range of sports and activities. They can then apply these in competitive situations.
Students are encouraged to work both independently and in a team to develop performances to their highest level.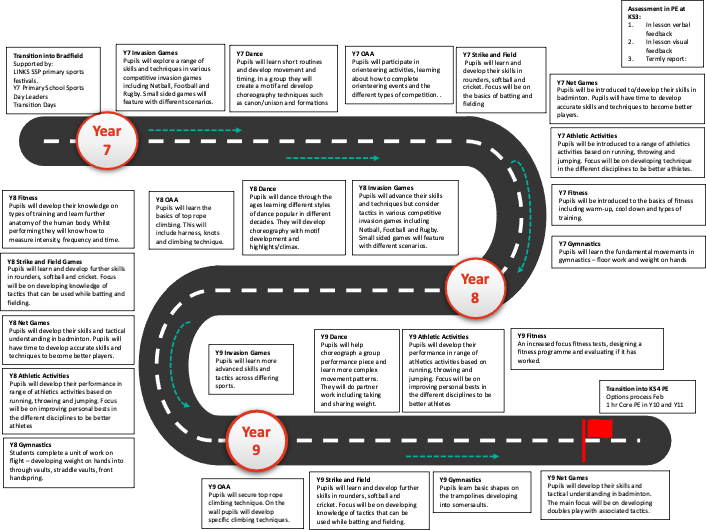 Key Stage 4 - Core PE Curriculum Content
During Key Stage 4 students further develop their skills, knowledge and understanding. Activities are more competitive and have a greater emphasis on a healthy and active lifestyle.
Key Stage 4 - Examination PE Curriculum Content
Students can chose to complete a further qualification in GCSE PE or BTEC Sport:
AQA GCSE PE involves students demonstrating both a practical and theoretical ability in PE and is assessed by external examinations and performances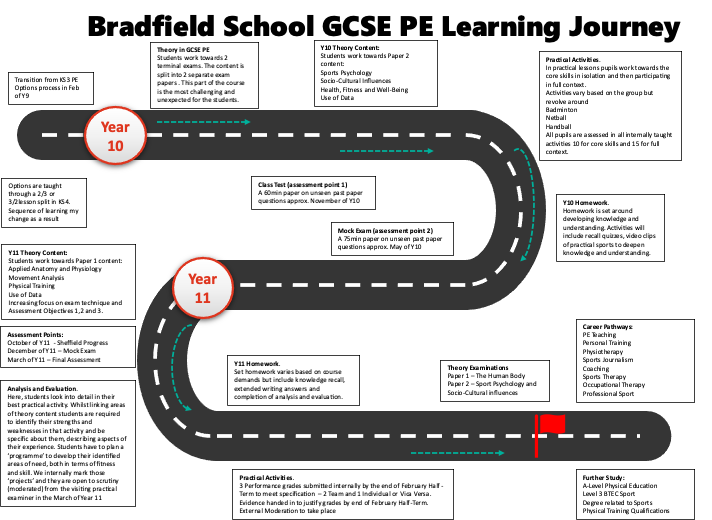 BTEC Sport is a vocational qualification designed to teach the key concepts of sports and sports participation. It is assessed continually with work marked by their teacher and moderated externally.