English
English Curriculum Intent
Studying English at Bradfield School allows learners to experience a vast array of diverse texts, from a range of genres, both fiction and non-fiction that will challenge and inspire them to think from different perspectives. We aim to provide students with the tools and knowledge needed to tackle challenging texts, thinking like a literary scholar and do so with appreciation and confidence through exploration of writer's craft. The curriculum is designed to allow a deeper understanding of core knowledge and skills, building on prior learning and revisiting frequently to ensure all pupils thrive. Challenging texts and concepts are explored through accessible and relatable thematic links across the year, pushing pupils to think conceptually and develop their own opinions about the world around them within the written word, developing fluent readers and ambitious writers.
Key Stage 3 Curriculum Content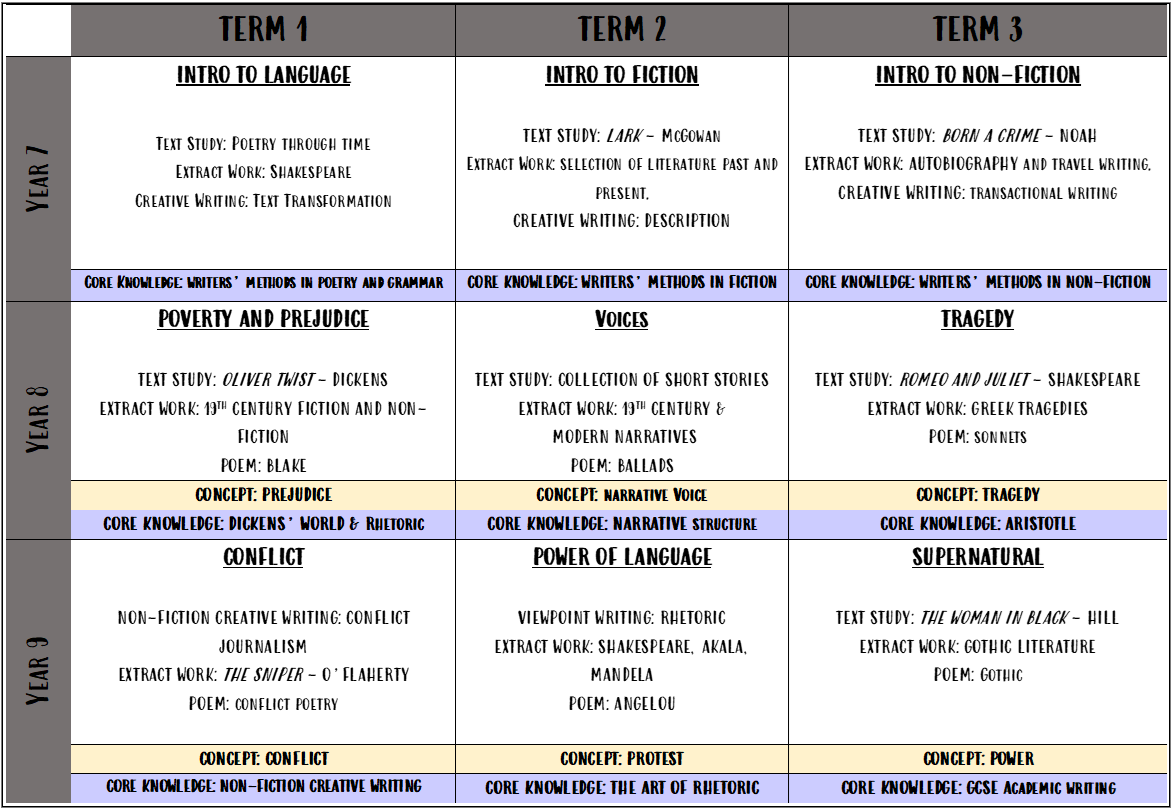 Knowledge organisers are used throughout English in Years 7 - 9 and contain summaries of key facts and core knowledge needed for each unit of work throughout the academic year. They are designed to fit on to one page to avoid information overload and to ensure a better understanding. The information on the Knowledge Organisers is often assessed through homework and classwork in the form of quizzes and other retrieval activities.
Pupils can better learn these core concepts at home by practising the spellings of key words; be able to give correction definitions and also apply those words into sentences to ensure they have fully comprehended the meanings.
Copies of the Knowledge Organisers can be found in pupils' English exercise books as well as clicking on the links (name of the unit) in the table below:
Your child will have to sign in to the school's SharePoint site with their school username and password to access these
Key Stage 4 Curriculum Content - English Language