Bradfield School Uniform
Full uniform policy can be found here through the following link:
https://www.bradfield.sheffield.sch.uk/attachments/download.asp?file=283
Compulsory dress for all students is as follows:
Black school blazer with Bradfield logo

Bradfield School tie

Black school trousers or skirt
Optional:
Navy V neck jumper with Bradfield logo

Navy cardigan with Bradfield logo
The items above must be purchased through our suppliers (click below for link):
Secondhand uniform can be purchased from and donated to British Heart Foundation, Middlewood Road, Hillsborough.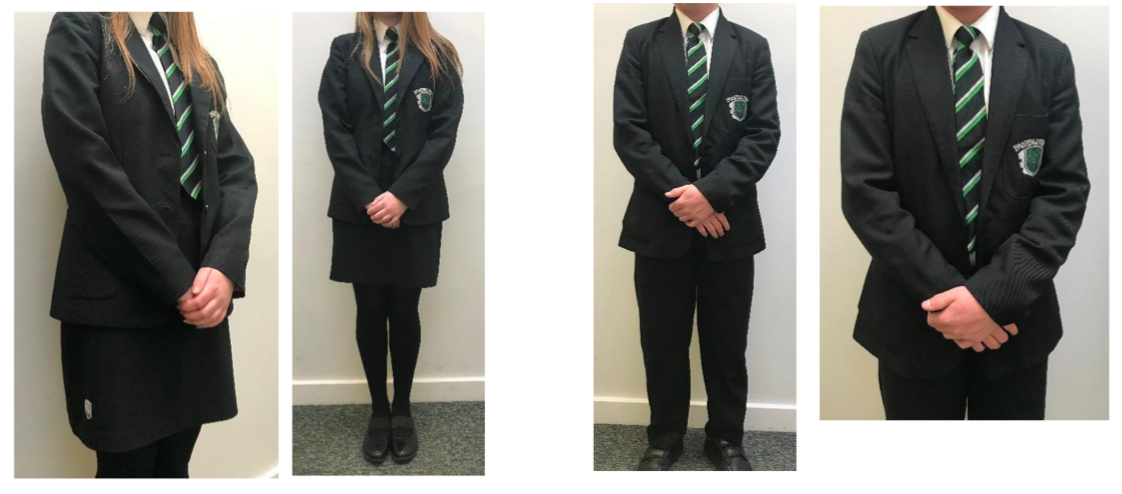 Footwear
Any footwear that is all black and is able to be polished is allowed, with ankle boots permitted if able to fit under a pair of trousers. Logos, colours, white or coloured soles are not acceptable. Pictures for clarification only, these are types of shoes that are acceptable. Others may be available.

Coats.
Coats are not permitted to be worn inside the building during lesson change overs.
Cultural Dress.
Cultural dress (e.g. Shalvar Kameez) in the school colours (black or navy) is permitted, but the lower part must be black. The school blazer must always be worn. Headscarves must be plain and in school colours (black or navy). Headscarves must not have loose or trailing material.
KS3 and KS4 PE kit.
Polo shirt with Bradfield logo

Black jogging bottoms or shorts

Sports trainers

Optional – Bradfield PE hoody, generally worn for sports team events – not to be worn in the school building during the school day. No other jumper or 'hoodie' should be brought to school. Occasionally special event clothing is organised by the school (e.g. Y11 Leavers Hoodies, departmental-based extra-curricular clothing). These items are not to be worn during the normal school day.