Doing our homework on homework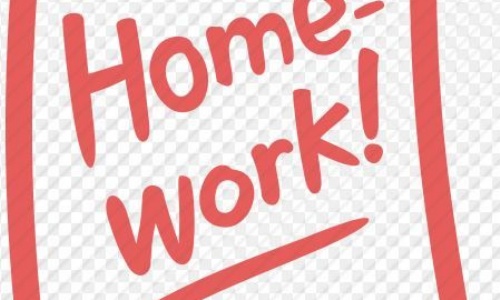 What is the point of homework?
At Bradfield, we have been reviewing our approach to homework this year in readiness for the new academic year, to look at if the current homework policy, as it stands, fit for purpose. We have focused on:
Is the point of homework understood by all – staff, students and parents /carers?
Is homework accessible for all?
Is homework completed and does it aid learning?
As part of this review, we have looked at wide range of information:
In school homework data
External research from the Education Endowment Foundation, John Hattie's Visible Learning research body and from Huntingdon School
Student voice – surveying 567 students
Staff voice – listening to views from a representative of each subject area
Parent / carer voice – surveying 145 parents online and a working party of parents / carers in school
The results have been interesting, and we will share with you our updated homework policy approach early in September, once further discussion has been had with our staff.
However, we wanted to share with you the thinking that has been uncovered during our review and the links to research that are going to guide our renewed policy in September.
Is the point of homework understood by all – staff, students and parents /carers?
57% of our students said that they did not feel homework was important; the parent voice showed that they thought it was very important to prepare students for end of Year 11 exams. Students felt that homework was something they 'had to do' rather than it being beneficial to their progress necessarily. Some parents felt that homework should be much tougher and included extended writing practice and only 54% felt that the frequency of homework was right – with a mixed experience leading to views that too much is set or not enough. Staff felt that homework should be something that largely allows the students to test recall of key knowledge, applying it certain contexts -such as application of how to solve maths problems. They also felt that in some circumstances it should be used to engage students' interests through giving them a choice of extended tasks to complete. All were clear that revision was a key part of homework in all years. Some students noted feeling stressed that they had to revise and do homework – not seeing that homework set is often the revision.
Is homework accessible for all?
92% of our students felt that Satchel One was easy to navigate, compared to 84% of parents. Students said it was most useful where teachers helped their organisation citing the following factors as the most useful: weblinks on Satchel One, knowledge organisers attached to Satchel One, homework set on the same day every time, clear step by step instructions given. Parents / carers felt that technology could be a barrier to their involvement as they could not see what their children had submitted or monitor the quality or frequency of it easily. Whilst 74% of parents / carers felt that their child could access the work set, 8% felt it was too easy and 14% it was too hard. There was a mixed response, therefore, from parents as to if we should set detentions if homework is missed, with some feeling this was important and supported them at home getting students to do their homework, whilst others felt that students shouldn't be penalised if they had genuine reasons for not being able to do the homework. Parents / carers also reported a desire to be involved with their child's homework but cited time as their key barrier to this. Similarly, there was a mixed response from staff about the desirability of detentions: at KS3 (Years 7 – 9), many wanted to focus on rewarding those who had done homework rather than sanctioning those who didn't, but accepted that this may set up the expectation at KS4 (Years 10 and 11) that homework is optional, just at the time when revision is most crucial to future success.
Is homework completed and does it aid learning?
Internal school data to the end of June shows that 6045 pieces of homework were set on Satchel One, with an average of 25 positive points given for homework done and students missing on average 6 piece of homework a year. This shows that our use of Satchel One to set homework, and our use of Bromcom to record homework completion is not yet consistent across all teachers. This was in line with what students and parents / carers reported. How homework is used to aid learning threw up the biggest discrepancy between staff and students and families. Staff report using homework most effectively to show then where gaps in the class / students' knowledge are and redressing that through their planning and subsequent teaching. This may mean homework feedback given through whole class or in class responses: tests in class or online and self / automated marking leading to re- teaching rather than individual written comments to students. However, it is clear that students and families do not often see this as 'feedback' because it is not written marking. There was some agreement, however, from all stakeholders that quizzes and online tests with instant feedback were valuable to aid students' learning and recall.
What does the research say?
Homework can have an average impact on students' learning of 5 months plus. Homework is more impactful the older the child.
There is some evidence that the impact of homework diminishes the longer students spend on it: quality is more important than quantity.
Homework works best when it is an integral part of learning rather than an add on.
Homework using digital technology has a higher impact on students' learning (6 months plus).
Homework has more impact when the point of it is clear to students and when feedback is given.
Task orientated homework, such as rote learning, quizzes, application of already learned material, has more impact than deeper thinking and problem-solving homework; putting students into a position where the learning is too complex, extended or unstructured to be done unsupervised has little positive learning impact.
Huntingdon School notes that a researcher Cathy Vatterott, 2010, identified the following as key characteristics of good homework:
Purpose: all homework assignments are meaningful, and students must also understand the purpose of the assignment and why it is important in the context of their academic experience
Efficiency: homework should not take an inordinate amount of time and should require some hard thinking.
Ownership: students who feel connected to the content and assignment learn more and are more motivated. Providing students with choice in their assignments is one way to create ownership.
Competence: students should feel competent in completing homework. To achieve this, it's beneficial to abandon the one-size-fits-all model. Homework that students can't do without help is not good homework.
Inspiring: A well-considered and clearly designed resource and task impacts positively upon student motivation.
In summary, as if often the case in life, there is a lot that many of us agree on and some areas that we don't! Our review has given us a lot to think about, and we will share our updated policy – there will definitely be some changes – early in September.
Deborah Banks
Deputy Headteacher