Headteacher's Reflections on the Half-Term ​​​​​​​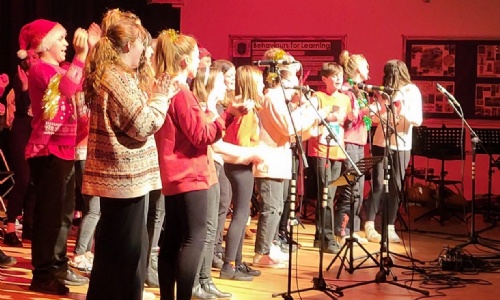 Resilience and Generosity
Headteacher's Reflections on the Term
For me, the two words that best come to mind that sum up this half-term are resilience and generosity.
The scarcity of daylight, the cold weather and summer feeling an age away always mean that this time of year can feel like one that requires everyone's strength, but this term has brought more challenges than most for many of our children, staff and families. I have therefore been so heartened by the generosity of spirit and kindness that has pervaded our community over these last two months, helping us all to maintain our resilience.
Arctic air and temperatures significantly below freezing exacerbated the lack of heating in the homes of our Stannington students, and yet these children still managed to come to school, on time, in uniform and ready for learning. The cost of living increases have affected many of us, and yet our yearly appeal for donations to the S6 foodbank and the Sheffield Children's Hospital Snowflake appeal continue to come through generously this week.
Our plans for 'Stop Week' - meant to give staff back some much-needed time and space - became somewhat truncated to 'Stop Day', due to our visitors in school from His Majesty in the penultimate week of term. Undeterred, staff rose to the challenge to demonstrate the impact of the many improvements within school, and we will share the report with you in the New Year once finalised and approved.
And, despite the fatigue that inspection and the long term can exact, our staff and children this week have continued to give more, culminating in staff carols in the foyer planned for Friday, and, of course, the two wonderful Christmas concert performances this week. Welcoming over 300 of you through our doors to celebrate the amazing achievements of our talented students is the best way to see out the year.