Striving to Safeguard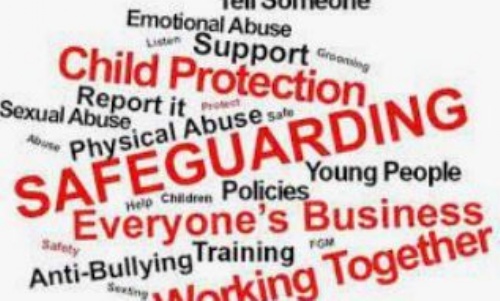 How young people are kept safe at Bradfield School
It is an all too sad fact of modern life that our young people can be very vulnerable to the actions of people in their lives and to the ways they interact and respond to the world around them.
As do all schools, Bradfield plays an essential role in building a safer society. We do this through vigilance and through educating our young people about key issues like sexual violence and harassment. Our aim is to ensure that school is a safe place where our young people are protected as they learn. So, how do we strive to keep our students safe?
Staff training Safeguarding is everyone's responsibility. In line with all schools in the country, we follow the statutory guidance called Keeping Children Safe in Education. It provides information and guidance on a wide range of things. For instance, this includes how to respond to and deal with accusations of abuse between pupils, how to spot signs of abuse and neglect and guidance on the many forms that abuse and harassment can take.
To support this, all our staff - from teachers through to site staff - receive Safeguarding and Child Protection training. We update this every year and staff are drip fed new training and key information every week. There is a dedicated full time Designated Safeguarding Lead and a comprehensive Child Protection Policy and Online Safety Policy. Furthermore, there is a full time Safeguarding Deputy and an extended safeguarding team to ensure we deal with in a timely manner.
Our curriculum We also strive to teach our students how to keep themselves safe. We have designed the Relationships, Sex, and Health Education (RSHE) curriculum to make sure young people learn about respect, consent, and privacy. Staff teach them why challenging stereotypes is important and learn about healthy relationships.
We also have a comprehensive Personal Development (PD) curriculum. This encompasses all aspect of the safeguarding curriculum, including Online Safety. The pastoral team reinforce the content of PD lessons through the tutor time programme and weekly assemblies. At Bradfield School we regularly receive external agencies, such as the police, to deliver assemblies on topics such as Mental Health and Wellbeing, Road Safety, Fire Safety and Knife Crime.
Online Safety Online Safety is taken very seriously at Bradfield School and is a key area for parents and carers to be aware of. Students are taught about this regularly through the ways detailed above. Updates are shared through our monthly Online Safety newsletter with all staff, students and families via our website.
In school, our IT systems are safeguarded by software known as Smoothwall. This ensures that all students and staff are kept safe online. Key search terms linked to potential safeguarding concerns are flagged, captured and shared with the Designated Safeguarding Lead to respond to. At home, we hugely recommend that parents and carers are aware of and respond to the online actions of your children.
Bullying We have welcomed the input from parents and carers to the work we do to eradicate bullying and will continue to seek this out. School years can be difficult, and bullying happens in every school. At Bradfield, children are encouraged to challenge bullying behaviour and make reports either in person or through our digital reporting system. Students can scan QR codes or email concerns directly. Parents and carers can also do this directly from our website. Bradfield is currently in the process of leading on the Diana Award and as part of this process we have recruited Anti Bullying ambassadors to help kick start this in school.
Our approach is that it is always better for people to report and investigation the smallest of concerns that may turn out to be nothing, rather than miss an opportunity to protect a child. The Bradfield Safeguarding team are always striving to improve and, as always, we welcome your comments, suggestions and feedback.
Tom Carrington
Designated Safeguarding Lead.